A solid bond for more than 40 years
Tecnodue: a well-balanced team!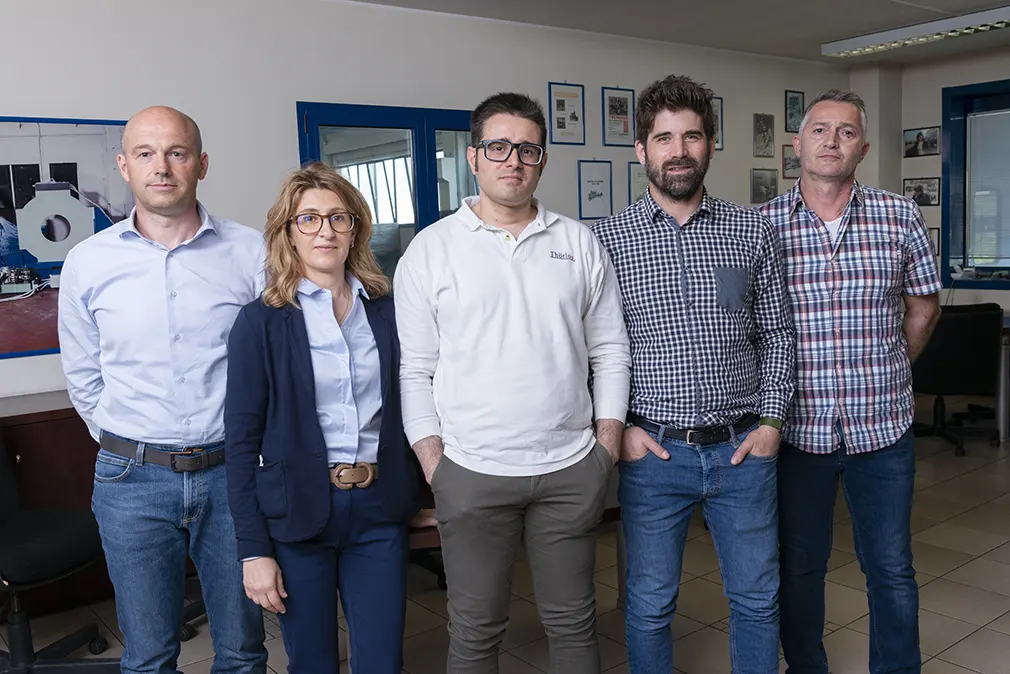 Tecnodue: when friendship is strength!
Tecnodue was born in the early 80s. It all started from the idea of two great friends: Lele and Claudio.
In those years the blooming of the polyethylene piping industry greatly increased the demand for welding machines!
In a short time the IDEA turns into REALITY: from a small garage business to an established company in the polyethylene pipe welding industry. 
Tecnodue has always focused on quality and reliability, and on its own experience acquired during this long journey!
TECNODUE establishes itself throughout the Italian market as a reliable and guaranteed brand for butt welding machines of any size and intended use sector.
Let's go by the numbers...
Quality and reliability over time
Over the decades, the range of equipment has increased in proportion to the trust of our customers.
Tecnodue is today the first company in the world for the range of products offered for the welding of polyethylene pipes.
Tecnodue has always stood out for the originality of its ideas and the customization of the welding machine to the needs of its customer.
The ability to offer suitable solutions to the needs of customers in the design of special machines, keeping the ease of use of our machines unchanged. 
Innovative solutions, original ideas
In Tecnodue we employ about 50 people and have a covered space of about 5,000 square meters.
In our precision mechanical workshop, most of the mechanical processes necessary for the construction of butt welders of any size and application are carried out.
Our reality is based on an innovative technical department that independently designs and tests our machines, an assembly department, a warehouse, a logistics department, etc.
To the already wide range of standard butt welders, we produce special machines, built on specific customer needs and customizable in every detail.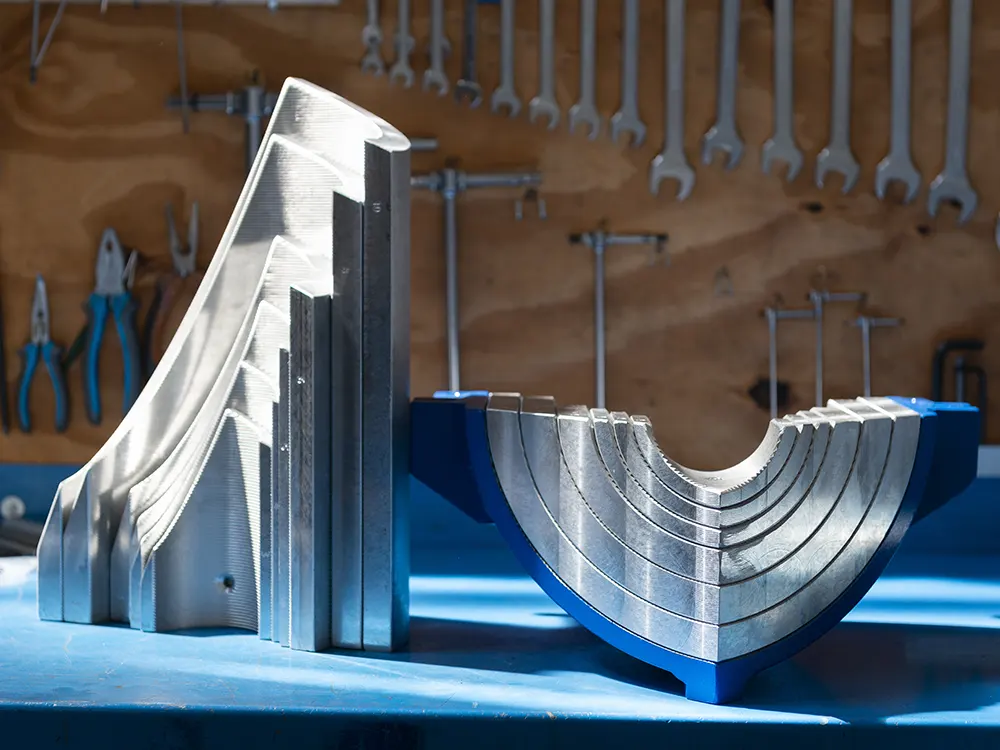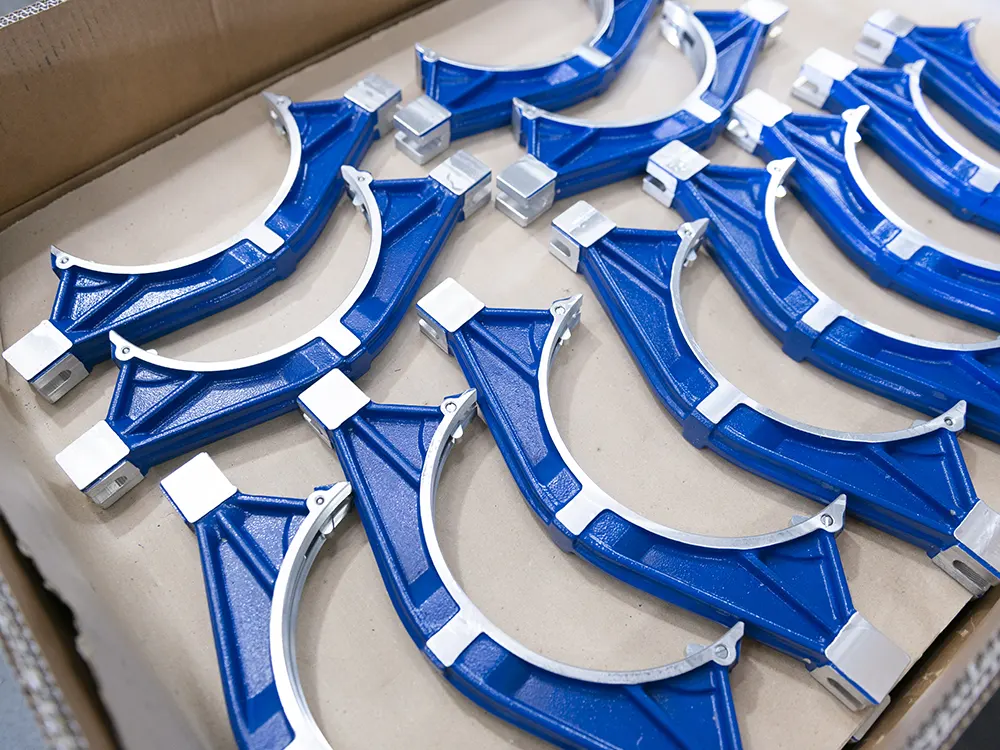 TECHNOLOGY, CREATIVITY AND PROFESSIONALISM
Tecnodue Technical department is made up of engineers and specialized technicians able to provide support to designers, managers and companies for every steps of their project.
The mission of TecnoDue's Technical Department is to guarantee the Customer constant assistance from the basic design to the final product . We offer advantageous solutions and products that guarantee technical improvements and cost optimization.
Some activities of the Tecnodue Technical Office:
• Technical drawings;
• Design ;
• Study of customized solutions;
• Price analysis;
• Regulatory audits;
• Production support during fabrication, assembly, delivery and shipping and installation.
The professionalism of the Technical Office is confirmed with the creations and installations of butt welding machines over the years, applied to sectors such as civil engineering, hydraulics and the environment, etc. in Italy and abroad.
The Technical Department therefore offers complete, specific and practical consultancy in choosing the best solution for each design requirement.
High quality practical and technical solutions
Specialized technical office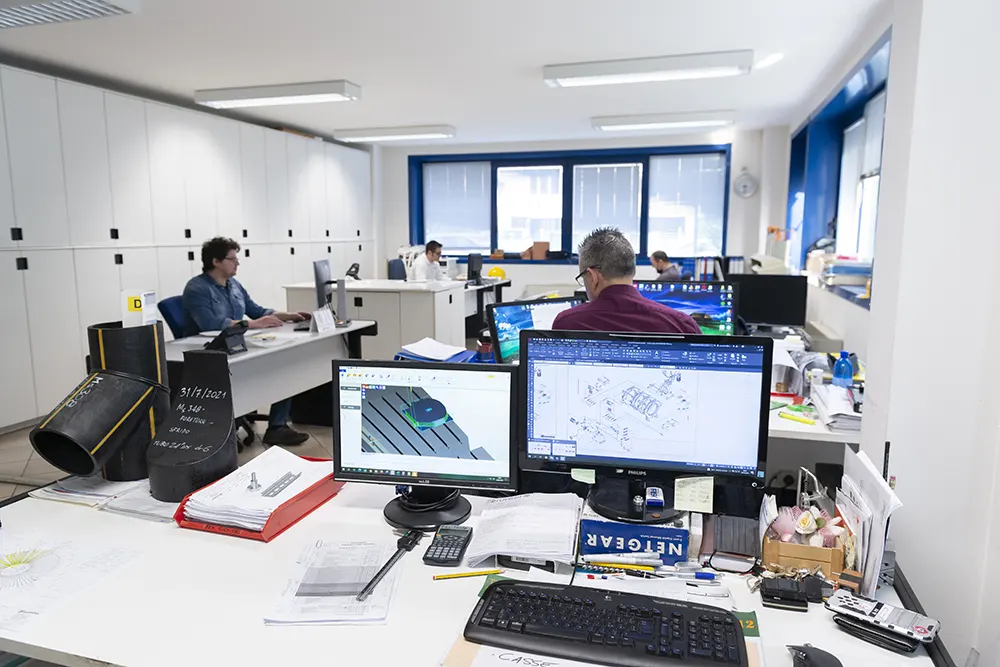 Do you need support? Do you have a project to carry out?