is the fusion of stories of work, commitment,
trust and passion:
WELDING ELEMENTS SINCE 1981
Production of welding machines for plastic materials of all sizes

WELDING MACHINES FOR PLASTIC MATERIALS: Excellence in production and quality at the highest level for more than 40 years.
Tecnodue: 40 years of experience at your service!
Tecnodue was born from the idea of two friends, Lele and Claudio, who decided to create their own project by themselves, born from their intuition and experience in the sector of welding plastic materials. 
In the early 80s the blooming of the polyethylene piping industry greatly increased the demand for welding machines.
In a short time the idea turns into reality: from a small garage business to an established company in the polyethylene pipe welding industry.
Construction site butt welding machines for pressure pipelines.
Butt welding machines for small wall thickness pipes.
Butt welding machines for the production of segmented bends, fittings, Tees, crosses and branches in thermoplastic material.
Workshop Band Saws, designed for cutting pipes
Tecnodue Welders for plastic materials
Portable 3-4 mm wire or granule extruders able to weld polyethylene and polypropylene sheets and semi-finished products (Estro Mini also PVC).
Automatic CNC butt welding machines for sheets in PE, PP, PVC, PVDF and other thermoplastic materials.
Aligners / Positioning collars with central joint with four jaws for welding electrical sleeves.
 Manual welders suitable for socket welding of pipes and fittings in PP, PPR, PE and PVDF.
DEDICATED INDUSTRIAL SECTORS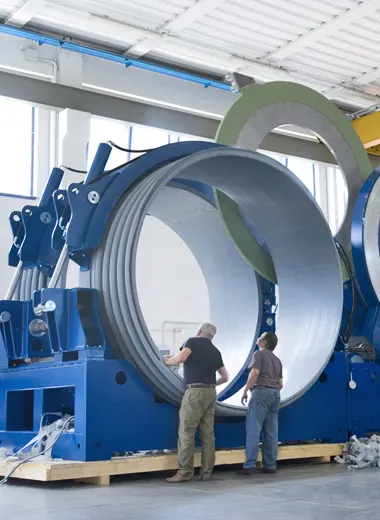 TecnoDue produces butt welding machines for polyethylene pipes and in general also for the construction of hydraulic pipes for aqueducts, for the transport of drinking and non-drinking water, for waste water discharge systems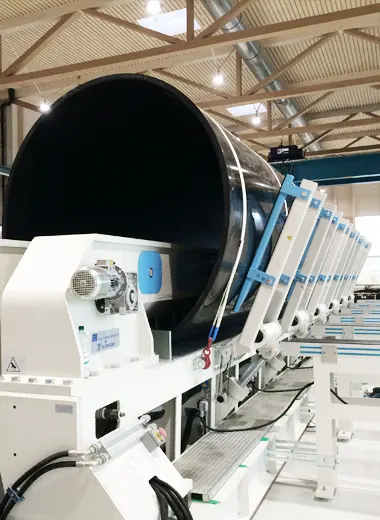 polypropylene is mainly used for the production of pipelines for the transmission of water and chemically aggressive fluids. Furthermore, PP is also used to produce laboratory vessels, filters, tanks, containers.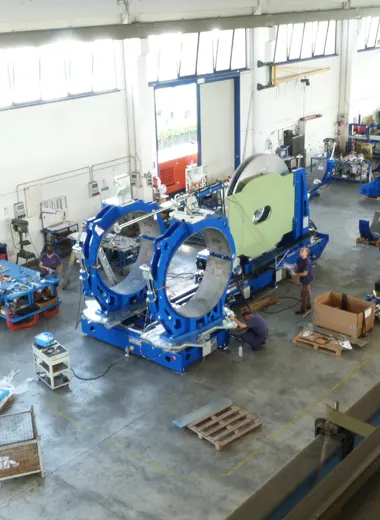 Tecnodue butt welders are perfect for creating gas distribution systems, with the possibility of certifying the welds or obtaining an automatic welding cycle.
Would you like to know more?
Alongside the wide range of standard equipment production, Tecnodue supports the production of Special Machines, designed and manufactured on customer special needs.
World's largest pipe butt welder.
Why choose TecnoDue butt welding machines?
Stay up to date with the news, find out what's new on the market, trade fairs and industry events! 
Sorry, we couldn't find any posts. Please try a different search.